Why should YOU come to BMW of Gainesville??
 For our signature customer service experience!
We pride ourselves on having one of the best customer service experiences around. From our personable and attentive staff to our comfortable service lobby, we provide the full package! We will always go the extra mile to make sure that YOU are as comfortable as can be. We always have fresh coffee and ice cold water available for you  7 days a week. We also have a large Flat screen TV for you to watch while you are waiting for service or just looking around, complementary tablets available to use while you are here and of course, Free Wifi.
Service Loaners are available subject to availability
Concierge Pickup an Delivery for service
Premium Refreshments 7 Days a Week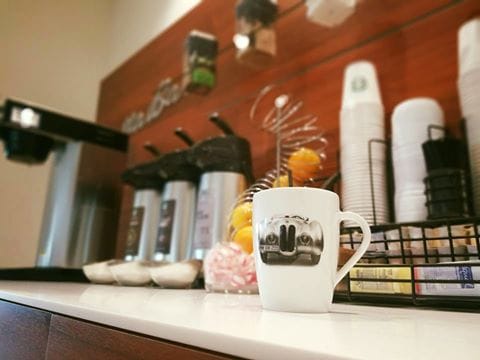 It all begins before you even enter the building with our always cheerful Internet staff, so please submit your information on the left and we will be in touch as soon as we can! Look forward to hearing from you!